Trail info
Main info about the trail
Warnings
The trail was crossed by fires in August 2017. It is currently not easy to walk due to the presence of trunks and the partial disappearance of CAI signage.
Pay attention to the boulder fall.
Presence of exposed parts, possible tracts partially obstructed by vegetation.
Slippery stretches in case of rain.
How to get there
The trail begins from "Via Fondica" of Aurano and ends at "Via Canali" of Orsano.
Points of interest along the trail
I Canali di Orsano di Lettere (490), Vallone del Pericolo, Intersection 345a Butto dell'acqua (400), Intersection 326 Aurano (275)
Water points
Aurano
Fontanile Valle del Pericolo
Orsano
Description
From "Via Fondica" follow a stretch on an ancient staircase that in some point spawns the aqueduct pipeline. Continue along the valley of "Butto dell'Acqua" until to its end where, after crossing a stone stretch, you will meet the ruins of the aqueduct. Climb the "Valley of the Danger" and continue until to reach a widening with a floor of pyroclastic material (lapilli) where a fountain is located. Continuing on the next clear trail, you can easily get to Canali and to the main square of Orsano-Lettere.
[sharify]
From Our Gallery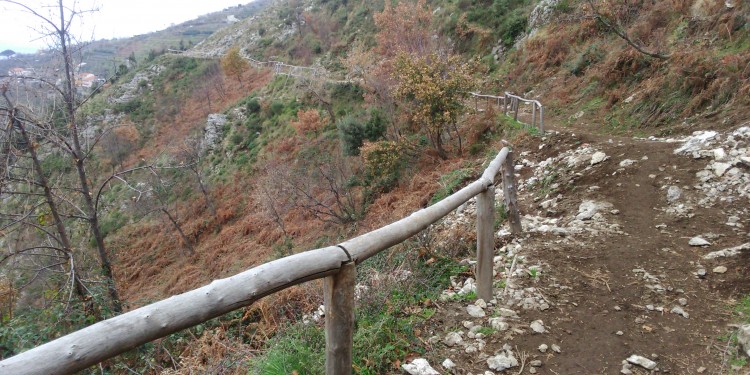 [enjoyinstagram_mb hashtag="caimontilattari345"]