Trail info
Main info about the trail
How to get there
The trail begins at the hamlet Pontone of Scala, exactly from Via Pisacane, which is the staircase that you meet on the left of the road coming from Ravello, near the Church of "Santa Maria del Carmine". You can reach this place by car or by SITA bus Amalfi-Ravello line passing through Pontone.
Points of interest along the trail
Intersection 351 Pontone (240), Torre dello Ziro (135)
Description
From the intersection between Via Pisacane and Via Fiume (240 m), proceed southwards to take the staircase leading to the entrance gate of the fortified town. Once in the area, walk south for 2oo mt and then turn right until to reach the steep staircase leading to the ruins of the castle. From there continue south. At the altitude of  264 m there is a short deviation leading to a very panoramic viewpoint of the cities of Amalfi, Atrani and the Ziro Tower. Return to the main path and go down to altitude of 135 m, where you can admire this 15th century tower. Legend is that in that tower, on 1510, Giovanna D'Aragona died with her two sons, by his brother's decision, Cardinal Luigi, who endured this dishonor by the fact that the sister, widow of the Duke of Piccolomini, nephew of Pope Pius III, was been clandestinely married to the court butler, such as Antonio Bologna. After visiting the Ziro Tower, you have to come back to the starting point; you can take the lower path, at about 230 m of altutude.
[sharify]
From Our Gallery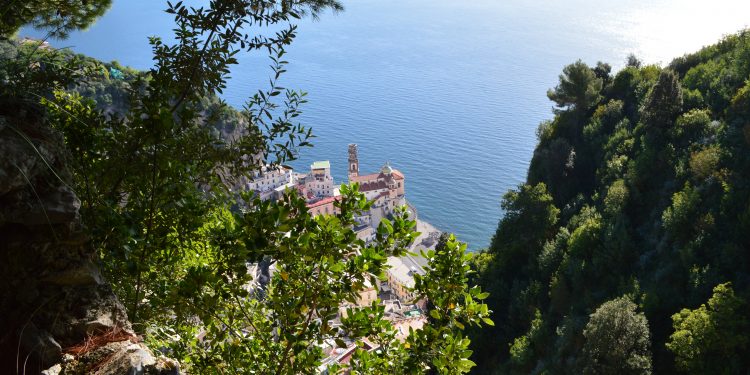 [enjoyinstagram_mb hashtag="caimontilattari351b"]